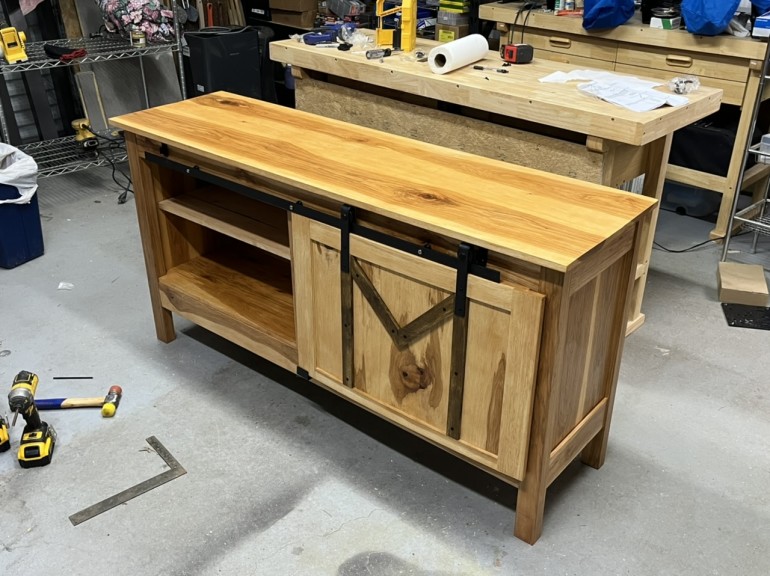 Daniel Mostashari

Project Description
After plaining the air dried hickory i decided it was too nice to use as stairs in my office and decided to use the materials to build a tv stand and cabinet to hold my wifes records for a 70" television I had gotten her. The goal was to have it done for a christmas present which I accomplished but was very difficult due to the deep freeze. The overall idea was to create a cabinet with one compartment with shelves for electronics and a second compartment with room to stack vinyl records. I wanted one sliding door with a slight barrel curve and initial of our last name in the same pattern as the "M" that was on our wedding glasses and napkins. The entire cabinet is made of hickory accept the back panel and shelf which i made from poplar i milled and selected to complement the project and reduce weight as it is quite heavy. I have done woodworking in the past but this was entirely custom as i had to build it to my available stock

Finished Dimensions
60" wide, 32" tall, 14" deep

Money Saved
300, in wood but an heirloom of this quality would be worth 1500 pretty easy.
<< View More Projects