Gazebo and the cedar deck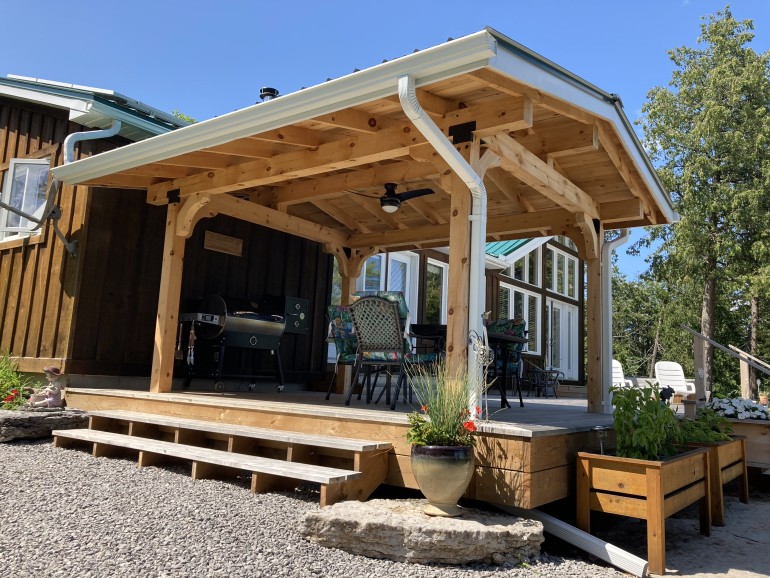 Ralph Mischlich

Project Description
We had to replace our aging, small deck with something safer and roomier. The thought was to include a roofed shelter at one end to protect us from whatever Mother Nature wanted to unleash on us. No matter the season or weather, we enjoy sitting and taking in the view of the lake we are on. The gazebo is white pine and the deck boards are white cedar.

Finished Dimensions
The deck is 16 feet x 40 feet. The gazebo posts, center to center, are 9 feet x 11 feet. The roof overhangs by 2 feet on each side.

Money Saved
At todays prices? Half a million dollars or so.....
<< View More Projects