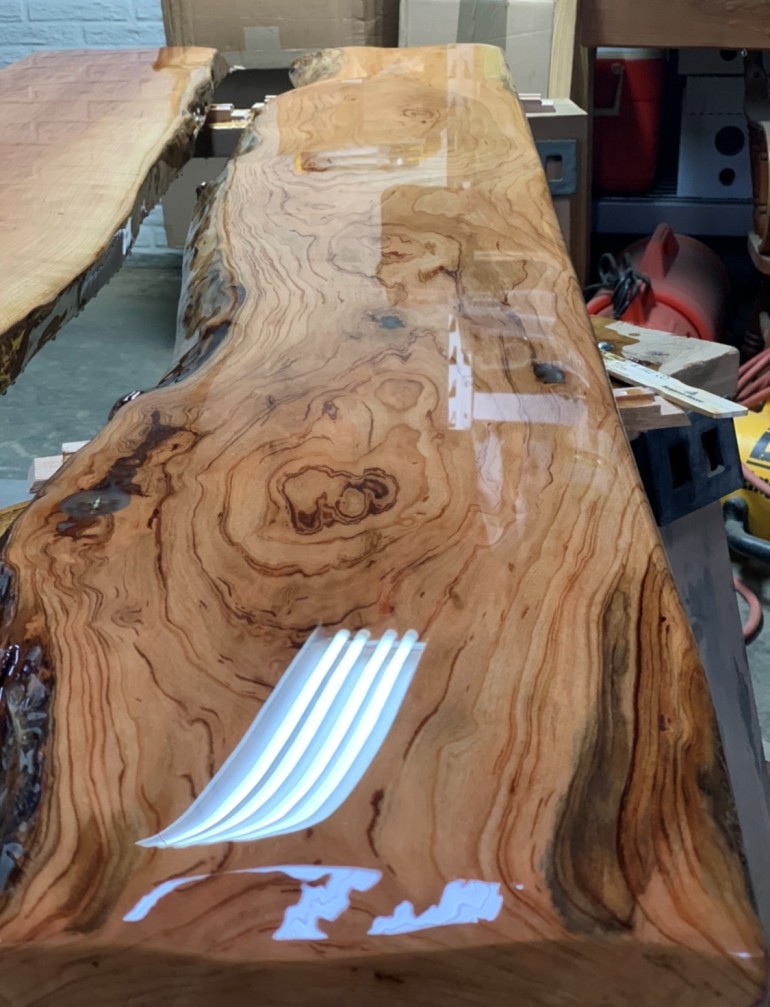 Rusty Reeves

Project Description
This is a live edge Cherry table we made from the first cherry tree we milled that would have otherwise been firewood.

Finished Dimensions
The table is 66 inches long and 34 inches wide. The benches are 66 inches long and 12 inches wide and 19 inches to the trip of the seat.

Money Saved
At a minimum $200. Kilni dried Cherry in my area is running at least $4 a BF. To have it sawn would have been less than $20, but the entire tree was 400 BF so taking that into account, the mill saved me $140 on that tree alone.
<< View More Projects