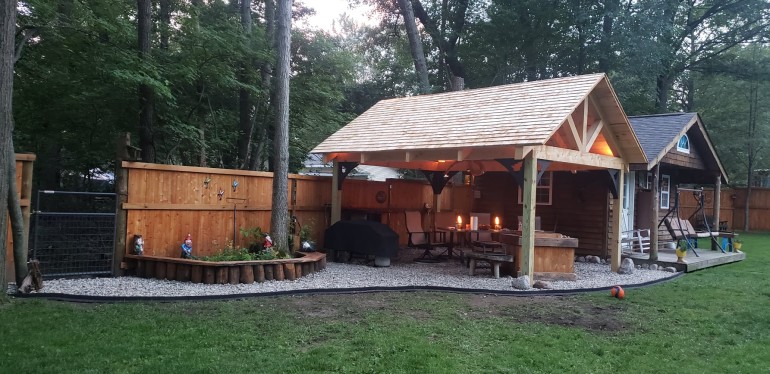 Jeff Brokaw
Other
Project Description
We put our 36 year old Wood-Mizer to use last summer building a timber framed pavilion using tree service logs. Other than the 4 treated support posts, all the beams and sheeting were sawn by us on this old manual mill. We used cedar shingles that had been stored in a barn in the upper peninsula of Michigan for a decade to roof it.

Finished Dimensions
overall, around 14' by 18' under roof

Money Saved
Several thousand dollars I am sure. We had only a few hundred out of pocket into the entire project.
<< View More Projects