Log Cabin Interior Project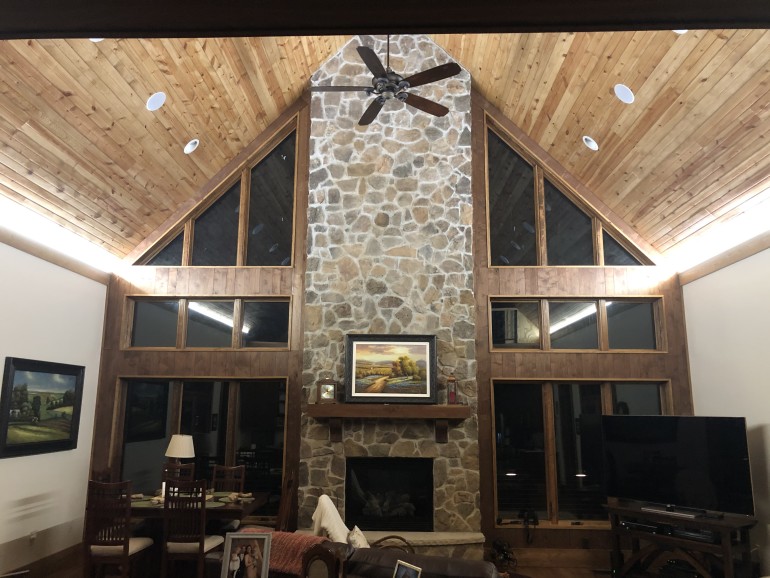 Randy Roth

Project Description
We recently built a new log cabin type home in central Indiana. We used our milled and dried lumber to finish the interior of our home. We milled and dried approximately 15k bf of walnut, ash and cherry woods. The projects included all the inside trim of 8", 4" and 2" ash boards, ash stair treads & risers, 5 ash barn doors, a walnut wall in Great room, walnut fire place mantle & corbels, walnut desk top, walnut book shelves, walnut live edge bar top, cherry chair rail, cherry trim around main beams, ash bunk beds, ash closet interiors (shelves & cubbies), ash book shelves & storage closet, ash mud room lockers.

Finished Dimensions
Finished interior of new 3,900 sq. ft. log cabin. Main floor, basement and loft.

Money Saved
The lumber used in house would have cost $35k plus easily.
<< View More Projects